I've spent the past week fighting. In clubs, in apartment buildings, in burnt-out sparring halls and marble museum floors. I battled a charred 8-foot crew and angry botanists, and if there's one thing I can do without SevoThat is, Sloclap still knows how to make a martial arts game.
But the most memorable battle of the past few days came not from Sifu, but from immersion in Sloclap's debut in 2017, Absolver. This stranger wasn't the toughest opponent I've fought all week, nor the fastest or the most creative. But in their determination to get up after every hit, bend before every game, and keep hitting in the rematch to try and strike a hard blow against me, they have proven that they are my strongest opponents yet.
learning experience
When Absolver was launched, there was a great deal of confusion about what the game actually was. It had a kind of multi-layered atmosphere spirituality with unlockable equipment, stat building, and an open world full of bosses and leaders to fight – but this world was rather small, with just a few enemies that challenged properly. Many of my friends went expecting a martial arts RPG, but were only rejected when it became clear that Absolver's true endgame was a 1v1 fighting game.
But Absolver doesn't work as a straightforward 1v1 fighting game, because exploring this open world is an integral part of how your characters fight. See, in Absolver, you're building a set of moves that have four stances. Each position has three standard moves and one heavy transitional move – all with varying speed, strength, and direction of attack. You can build these moves by fighting opponents (whether real or NPC) in this open world, learning new attacks as they are used against you.
Absolver is built around the idea of ​​roaming the world, honing your style, then testing that style in 1v1 brawls. You can trade blows with other players to teach each other, and even form schools that give your pupils instant access to their time-tested set of moves. Absolver was ultimately a very convenient place to maintain the critical mass of players needed to support this model, but in the first few weeks that promise came true, it was great to see if it came true.
Sifu shares much of Absolver's design intent – in the rhythmic response to incoming strikes, in learning how a particular opponent moves and where to break gaps in their chains. But it's a more challenging system, one that requires more precise input of special moves, and a progression system that means mastery comes from unlocking all the interesting moves arbitrarily as much as learning timings and patterns.
This does not mean that there is nothing Absolver cannot learn from his student. While I adore the rhythmic spells of Absolver fights and the lack of precise inputs, I found myself missing the staccato of dodging Sifu's strikes entirely. The simplicity of entry also means that Absolver Battles aren't able to throw many curveballs – there are no small leg passes, catches or eye pokes to take out your opponent.
Absolver's combat kits are all about building your own martial arts style, while Sifu's is all about learning and mastering one. Absolver wants you to test your decks against equals, Sifu against unknowns and bosses with specific patterns. Neither is better than the other – they are simply two different systems designed for two different types of action games.
fighting words
If there's something I'm surprised, it's that Absolver might actually tell a better story than Sifu. Books like The Gamer's Khee Hoon Chan have been written about him How the advanced French Sifu randomly manipulates Chinese culture, but the focus on a pastiche martial arts movie (casting cues like Old Boy arcade fights without context or weight) leaves the game overall lacking in character. Sifu is a revenge flick with no character, centered on a city with no sense of place.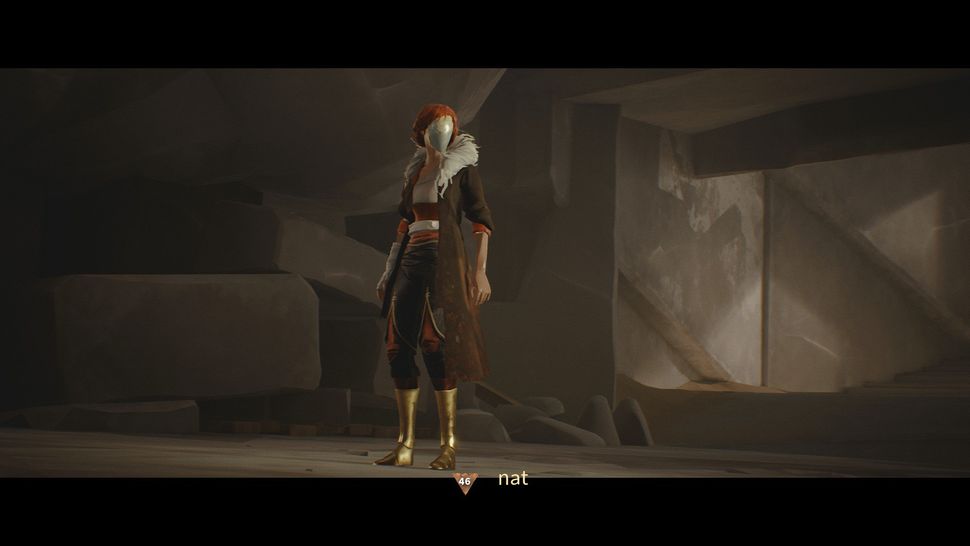 It's not as if Absolver would have won any awards for his full three lines of dialogue, and he has a less straightforward storyline than Sifu. But her world is totally alien and more authentic, a place that clearly adores martial arts but uses that to create a world of its own. The true narrative comes from the story of creating your own fighting style, learning and adapting to a real human opponent, soft guitar music that plays between each round in combat trials and (amazing) costumes you design yourself. .
About a year after release, Sloclap released a Downfall expansion that added procedurally generated dungeons to the mix. It's a good enough way to get more fights, but it's also a great look at some of the ideas that will eventually make their way to Sifu. Live combat gauntlets with limited lives and increased power, different room layouts and objectives, and areas featuring villains with their own fighting flavor.
I'm not here to say Absolver is better than Sifu, or vice versa. It's kind of weird how both of them suffer from a poor representation of what they really are, whether it's Absolver hiding his competitive final game or Sifu players discovering something akin to a roguelike.
But Absolver was a rare game where combat meant society, where the brawls were as much about teaching and sharing moves as they were about delivering the slam dunk. Sifu asks that you meet an enemy with a punch in the face. Absolver lets you lend a hand to get them back on their feet.