Elden Ring, so far, is pretty cool. I peddle through the lands among a cheerful steed on a horse, go aimlessly into any blind alleys I can imagine, and find a whale doing so. However, one of the things that has surprised me and has done since the game was properly revealed, is that this world objectively feels like one piece with the Souls Games.
It's almost a distant memory now, but for the longest time all we've had from Elden Ring was a CG trailer and the promise of this collaboration between Game of Thrones author and writer George R.R. Martin led by Miyazaki. At the time, the HBO show had reached its somewhat divisive climax, but it was probably the biggest entertainment site out there. Meanwhile, the Souls series over multiple games has built a solid reputation for quality, artistry, and cutting-edge world-building. This was a match made in heaven.
Point: It wasn't always clear that this was going to be a Souls game, and it certainly is. To be fair, Miyazaki said it would be somewhat similar, calling it in 2019 a "more natural evolution than Dark Souls," but no one at the time expected it to be nearly as close in mechanics and spirit. This is by no means a bad thing, as these games are among my all-time favorites. But as I explore the "lands in between" and the "spirits" sign after the "souls" sign, in a world that clearly bears some narrative connection to what came before, it makes me wonder: Where exactly is George R.R. Martin's hand here?
Miyazaki says the pair had "many free and creative conversations… which Martin later used as a base for writing the blanket mythology of the game world itself." Therefore he is responsible for the traditions of the foundation of the world. Miyazaki added, "This legend has proven to be full of exciting characters and drama along with a large number of mysterious and mysterious elements as well." "It has been a great source of motivation for me and the development staff. The Elden Ring universe was built using these legends and triggers as a base."
Martin himself, who celebrates the game's success a few days in advance, downplays his role – which may just be generosity. Of course, almost all the credit should go to Hidetaka Miyazaki and his incredible team of game designers who have worked on this game for half a decade or more, determined to create the best video game ever," Martin wrote. "I am honored to meet and work with them, and play a part, however small, in creating this wonderful world and making Elden Ring such a landmark."
When I think of Martin's books, I think of the blissful descriptions of banquets and erotic capons coexisting with unexpected brutal acts; Threads of intrigue are woven together, then abruptly broken and reshaped, scattering, and witty digressions on experience. The Song of Ice and Fire series is one of those that, after completing the first part, I immediately went out and bought the next four volumes (and pre-ordered Dances with Dragons!). The question of whether he would ever finish it does not particularly bother me: I loved being in that place, with its doomed heroic characters and imaginative villain.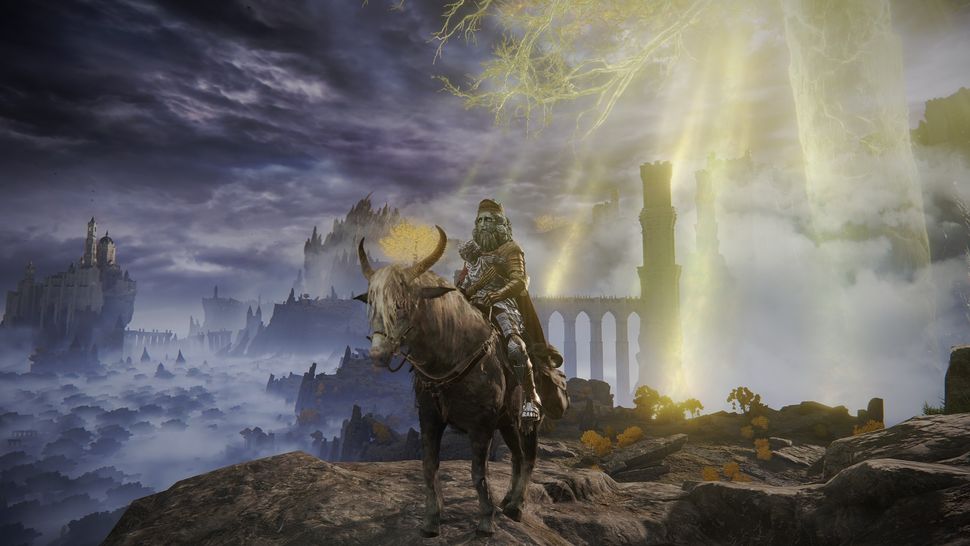 In a way, it's somewhat similar to what Souls games do, but there's a huge difference in tone. Appropriately enough, Martin's books oscillate between two extremes: the warmth of kinship and loneliness, and the indifferent devastation of the world around him. Souls games are more silent in their expression and less warm: the atmosphere and worlds are steeped in sadness and absurdity, with your actions and their consequences morally ambiguous. Miyazaki is not inclined to dwell on the pleasures of life, the moments we all snatch from the endless walk of time to be with others, to relax and enjoy ourselves, whereas for Martin this is an important topic.
That fervor isn't part of Elden Ring, it's not a criticism, and the way and tone in which his story is told feel like it doesn't stray from previous Souls games. One of the reasons this surprised me is that Dark Souls 3 manages to completely trick the narrative by twisting previous game cycles into their own, seemingly final iteration, doomed: the only hint of redemption comes in the painter who, when granted the Blood of the Dark Soul in the last moments of the game draw a new and better world.
Elden Ring studded with similar graphics. Not only that, the world repurposes specific and meaningful origins from the Souls games in key locations: I've come across Lordvessel, layouts that are remixed to earlier areas, slashing references to characters from earlier games and then a lot more straightforward. There's a character named Irina asking you to take a letter to Morne Castle, referring to two of the Dark Souls 3 NPCs, while Slave Knight Gael lends his name to two locations in Caelid.
I try not to spoil elements of the lore by digging into it too much yet, but having a certain merchant, behaving a certain way, is almost a trademark of the Souls Series: and in the Elden Ring he is, exactly the same, fixed between these broken worlds.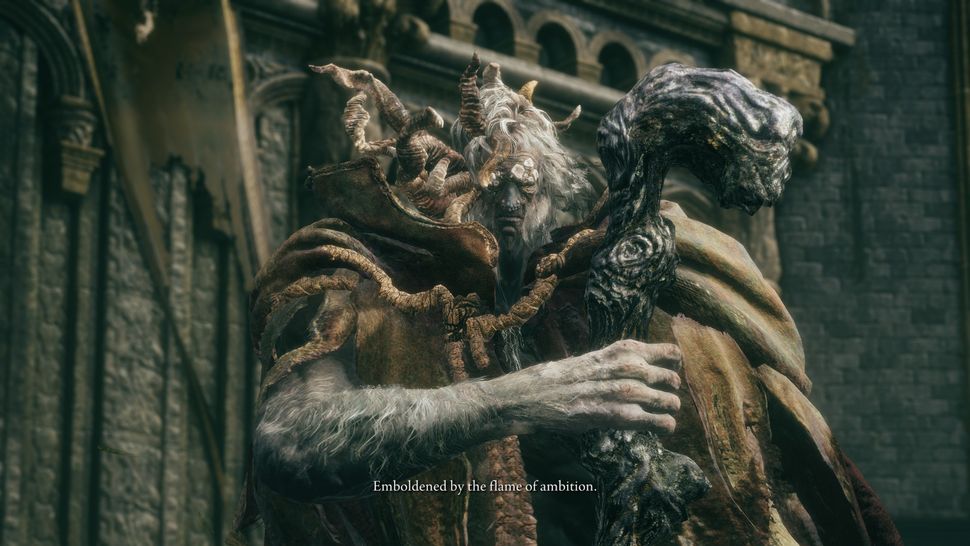 The game world doesn't look very different in narrative or theme than it did before, yet Martin is one of the most respected fiction writers of our time and has a distinct style (to me, anyway). In another interview, Miyazaki made reference to the use of Martin's contributions as "The Table Top RPG Dungeon Handbook" one of those explanations that are crazy vague: Did Martin come up with concepts that were simply who-little Enved? Come to think of it, the way he builds these massive character arcs is nearly impossible within the Elden Ring hull which, like in the Souls games, features characters that pop in and out along your journey and say a few short lines.
It's not that I'm particularly bothered by any of this: Hell, I love FromSoft lore and this is another huge help for it, so fill out my plate. I'm more surprised than the difficulty of quantifying Martin's contribution, which, you could argue, shows just how good a collaboration he has been. This meaning is hard to shake, however, because the narrative structure that FromSoft and especially the extreme economics of character interactions uses has made much of his world-building invisible, or at least underground. I certainly don't doubt Martin's involvement or the hard work. Oddly enough, with this game so heavily marketed based on collaboration, it's hard to feel in the final product.